Stay in touch
Follow us:
Join our mailing list
Welcome to The First Tee of Greenville
What We Do
OUR FOCUS
The First Tee of Greenville strives to impact the lives of young people by providing educational programs that build character, instill life-enhancing values, and promote healthy choices through the game of golf.
Learn more about our chapter
What's new at The First Tee of Greenville
Programming
Our Spring 2016 schedule is now up! Click 'Read More' to start booking dates in your calendar.
Read More »
Inaugural Kentucky Derby Viewing Party a Big Hit!
Supporters of The First Tee of Greenville gathered on May 2nd for a fun and festive viewing of the 141st running of the Kentucky Derby.
Read More »
How The First Tee Benefits Kids in Greenville
Watch to see how The First Tee is benefiting kids in Greenville in this video starring our 2014 participants.
Read More »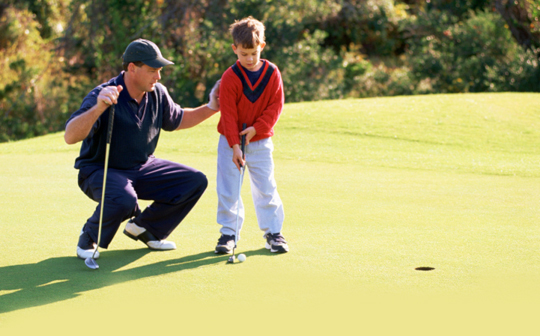 Registration Form
Gary Player Event
On October 11, 2014, Gary Player mentored young golfers in a workshop through The First Tee of Greenville, at the Cliffs at Mountain Park in Travelers Rest, South Carolina. Over 40 First Tee Participants...
Read More »
Welcome to The First Tee of Greenville
Thank you for visiting our website. The First Tee of Greenville is dedicated to teaching positive golf and life skills to youth 8-18. It is a place where juniors learn to demonstrate golf and life skills that they can carry with them through a lifetime. Please click Read More to learn more about our organization
Read More »
Give Back to Your Community
We are always interested in having new, passionate volunteers for our program! No golf experience necessary, just enjoy working with kids and helping them learn the life skills that are a part of golf. Click Read More to learn about different opportunities.
Read More »
A Program that Works
Our Impact
The First Tee believes young people in our community are our future leaders. Our programs impact youth and expose them to core values like respect, integrity and perseverance.
Join Our Program »
Research Validates
In a past independent research study of The First Tee, 73% of young people at participating chapters reported high confidence in their ability to do well academically and 52% credited the program for their ability to appreciate diversity.
Read More »
How We Help
One-third of young people say they lack adult role models. The First Tee provides quality youth programs that include adult mentors and safe places.
About Us »